Join us for our 85th season
#NextStopStowe
Plan your trip with ease - don't miss the complimentary Mountain Road Shuttle and download Epic Mix for trail maps and more - and be informed from first tracks all the way to après.
Tips for Visitors

Stowe's 85th Anniversary Celebration
Welcome to our 85th season of lift service and our celebration of the resort's origin story - including the first lift which started spinning on Mount Mansfield at Toll House on February 7th, 1937. Look for unique experiences that celebrate Stowe's iconic heritage all throughout the 2021-2022 winter season.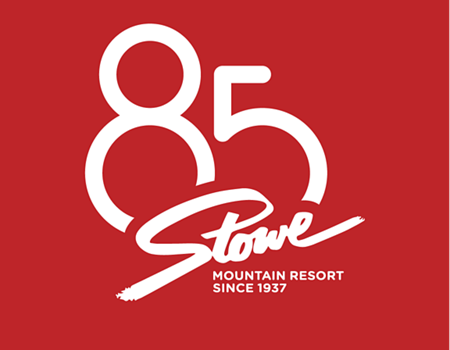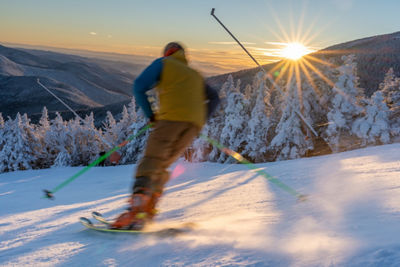 From first tracks to the last shuttle, get ready for your Stowe experience. Check out our Hours of Operations to plan your dream trip to the Peak of Vermont.
New this season, EpicMix Time will display a full-day forecast of lift line times allowing you to plan ahead and maximize your mountain experience. Powered by machine learning and a wealth of current and historical data, EpicMix Time lets you pick the best times for your favorite lifts all day long.
That's not all, EpicMix still provides the features you love, like interactive trail maps, grooming status, weather reports, snow totals, personal stats, terrain alerts and more!
Dining: Know Before You Go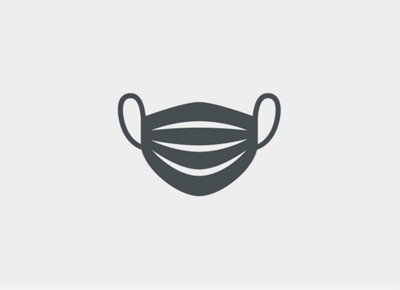 Face Coverings
Face coverings will be required in indoor settings, including in our gondolas, restaurants, lodging properties, restrooms, retail and rental locations, and on buses. Face coverings will not be required outdoors, in lift lines, or on chairlifts, but are required in gondolas.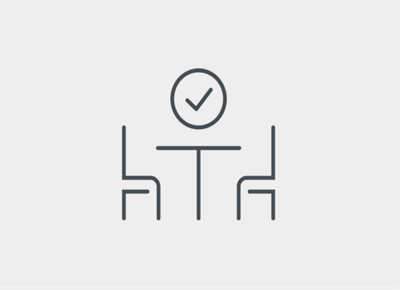 Dining Reservations
For the best dining experience, reservations are recommended to eat at many of our on-mountain restaurants using our reservation service. Guests can book reservations (at minimum) 6 days in advance on the resort's dining webpage, the EpicMix App or through QR codes at the resort.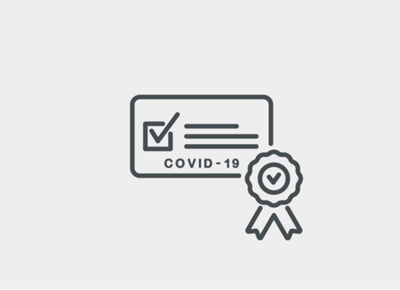 Dining Vaccinations
Guests ages 12 and over will be required to show proof of COVID-19 vaccinations to dine at our indoor, cafeteria-style restaurants. This requirement includes those guests 12 and over in our ski and ride school programs that include lunch. This is currently the only part of our experience that will require proof of vaccination, unless required by local public health.
We remain committed to doing everything we can to help keep you and your family safe this season, so you can focus on having a great time on the mountain.
Guests ages 12 and over will be required to show proof of COVID-19 vaccinations to dine at our indoor, on-mountain quick-service (cafeteria-style) restaurants. Vaccinations are not required to access our resorts to ski and ride this season. See which cafeteria-style restaurants require a vaccination and make a reservation on the Resort Dining Page below.
View Dining Page
Winter with us.
With snow-covered mountains and quiet fireside retreats, winter in Stowe is winter at its peak. Discover legendary terrain, iconic trails, and an idyllic New England village that makes winter days warm and cozy. With fine attention to detail and an ambiance of alpine elegance, Stowe is the perfect place to connect, relax, and rekindle the magic that is winter.
Plan your winter escape.
Plan your getaway today. Purchase your lift tickets, ski lessons, lodging and rentals with all your vacation needs in one place. 
---
Plan Your Trip

Plan Your Trip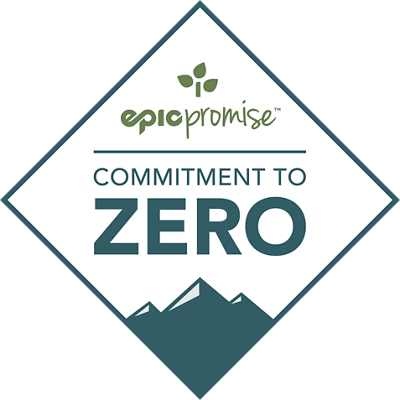 Our EpicPromise
At Vail Resorts, we have a unique responsibility to protect the environment and future of the sport we love while supporting our communities. Our EpicPromise Progress Report details this commitment, including $19.4 million donated to community partners this past year and our advancement toward a zero net operating footprint by 2030.