Dining.
Thanks to continued improvement in COVID-19 cases, proof of vaccination is no longer required for guests to dine at our indoor cafeteria-style restaurants, effective Saturday, Mar. 12, 2022.
The On-Mountain Dining Experience
Keeping you properly fueled is key to a great day on the mountain this summer, and we're passionate about bringing you a variety of dining options to make that happen. For questions, please call 802.253.3000.
Updated March 12, 2022
Dining Policies
Thanks to continued improvement in COVID-19 cases, proof of vaccination is no longer required for guests to dine at our indoor restaurants, effective Saturday, Mar. 12, 2022.
We strive to provide a variety of dining options for all of our guests who wish to dine with us. In order to accommodate the high volume of customers our restaurants serve, we ask you to observe the following dining policies:
All tables and seats will be available for present guests only. We ask that guests please do not hold tables.
All tables have a time limit of 45 minutes.
There is no storage of personal belongings in our restaurants or lodges unless in a designated locker or cubby area.
Catering or communal food for large groups is not permitted. Individuals and small groups are permitted to bring in their own food.
Holding multiple tables for large group dining and outside parties is not permitted.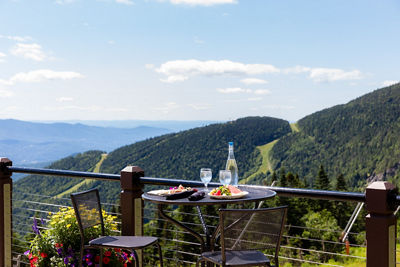 Summer Dining at Stowe
Cliff House Restaurant
Distinctively situated on the shoulder of Mount Mansfield, the Cliff House brings fine dining to new heights. The rustic interior pays homage to the Austrian roots of our chalet with spectacular panoramic-view seating and floor-to-ceiling windows that frame the surrounding alpine peaks. Featuring an open kitchen, Cliff House serves regional American cuisine with a rustic Vermont flair. Our commitment to using the freshest seasonal and artisan ingredients can be tasted in every mouth-watering dish and sinful dessert, and our hand-selected wine list and tantalizing cocktails will complement any meal.
Cliff House is only accessible via the Mansfield Gondola and open solely for lunch. A valid season pass, day ticket, or scenic ticket is required for access. Please see the Gondola Sky Ride page for details or to purchase tickets.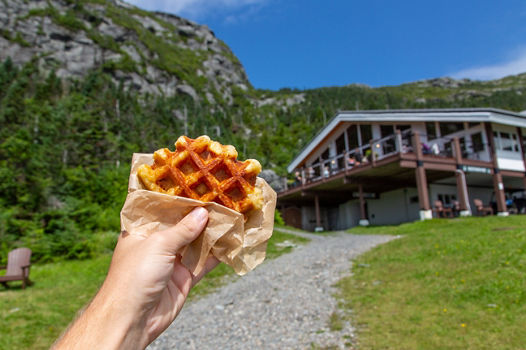 The Waffle
Indulge in a hot waffle - topped with your choice of maple syrup or chocolate sauce at the top of the Mansfield Gondola. The Waffle also has drinks and grab-and-go snacks.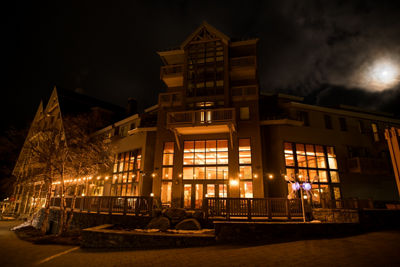 Alpine Hall
Alpine Hall celebrates Vermont mountain culture by bringing the work of our region's best growers, farmers, makers and artisans to our family tables and grand bar. Chef Sean Blomgren has crafted a simple, yet highly elevated menu that combines the best ingredients and a hand-crafted ethos. Serving breakfast, lunch, après, and dinner.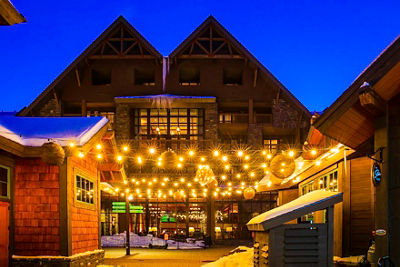 Tipsy Trout
Tipsy Trout combines the region's premium seafood with an unmistakably Vermont culinary approach. Their energetic, cocktail-forward and seafood-rich experience features Vermont's best raw bar, shareable apps, coastal-inspired entrees, and a distinctive wine program. Saddle up at the bar and chat with their talented team of mixologists or settle in to a booth overlooking Mt. Mansfield. Serving from après raw bar through dinner and until late night sushi.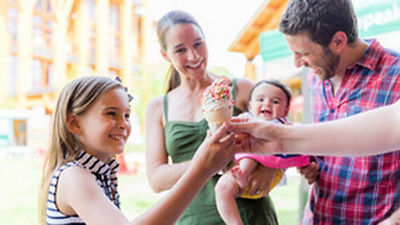 Treat yourself and cool down with one of Vermont's signature creemees or warm up with s'mores.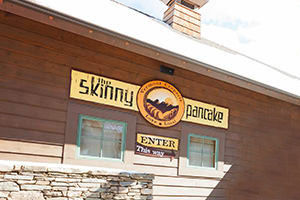 Located at Spruce Peak Village near the Over Easy Gondola. The Skinny Pancake serves crepes, fondue, craft beer, wine and cocktails and other locally inspired and sourced cuisine.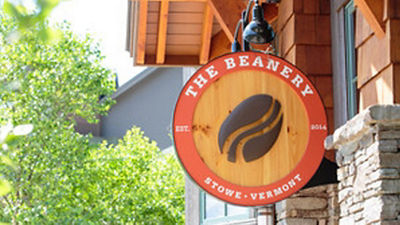 Perfect for breakfast on the go, or a relaxing cup of hot or iced coffee all day long. Skip the line and order via Spruce Peak To Go.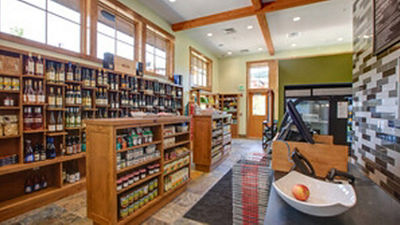 The Pantry offers a variety of artisan foods, local products and ingredients, and an impressive selection of wine and beer.