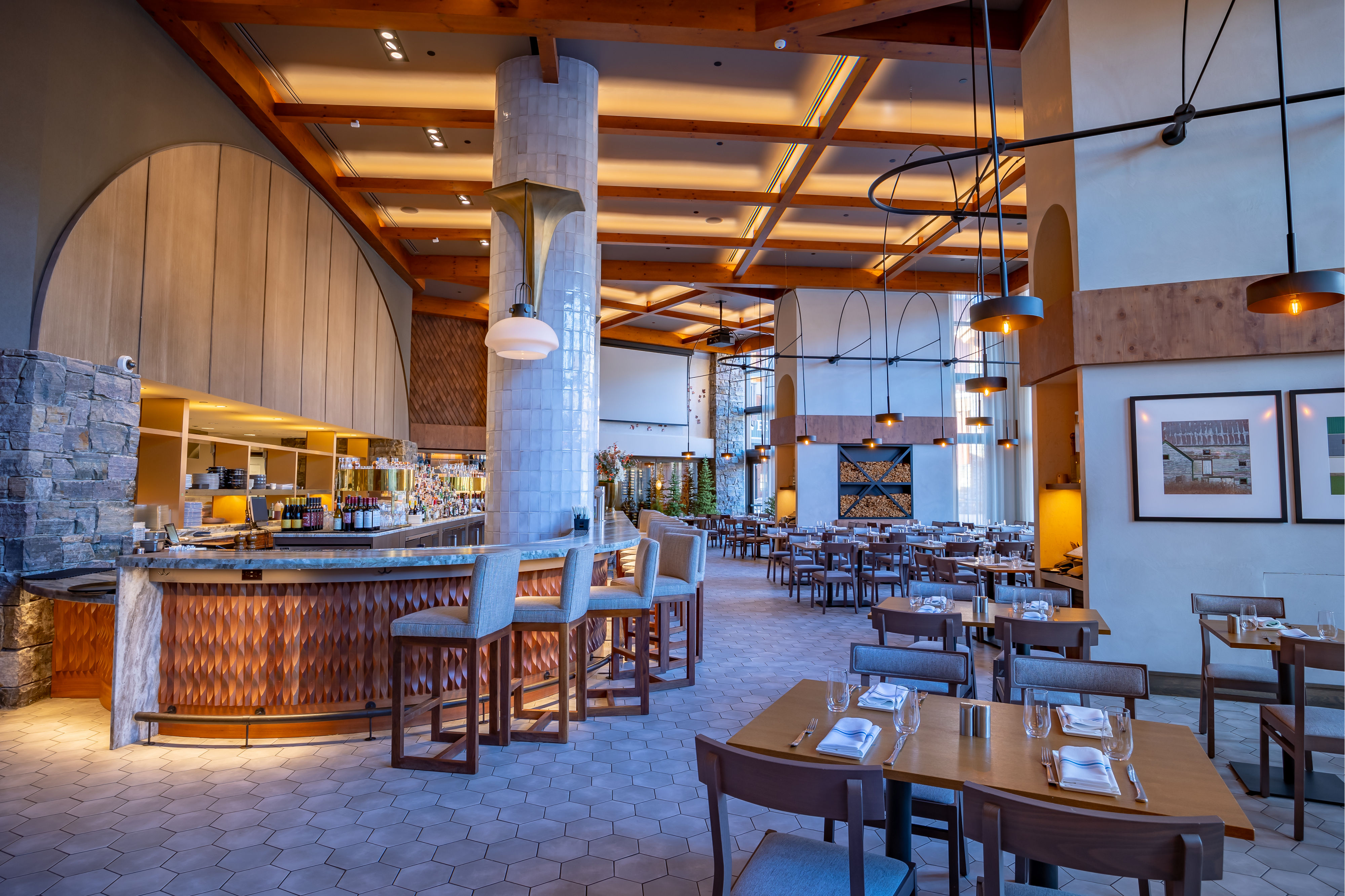 Kitchen & Cocktails
Alpine Hall celebrates Vermont mountain culture by bringing the work of our region's best growers, farmers, makers and artisans to family tables and grand bar. Chef Sean Blomgren has crafted a simple, yet highly elevated menu that combines the best ingredients and a hand-crafted ethos. Our purpose is to connect people over memorable food & drink-- Whether it's a pre-hike family breakfast, a gathering with friends over VT IPAs on the terrace, or sharing stories with family over a communal meal.
Hours:
Breakfast : 7:00 AM – 10:30 AM
Lunch: 11:00 AM – 3:00 PM
Après: 3:00 PM – 5:00 PM (limited menu)
Dinner: 5:00 PM – 10:00 PM
Location: Inside The Lodge at Spruce Peak

Explore the App

, opens in a new window
Discover the best of Stowe's culinary delights with our food and beverage options. Find restaurants, quick serve, and more. Let your taste buds guide you to your next delicious destination.
Discover All Mountain Dining