Ski shops and retail shopping at Stowe Mountain Resort
Shops and Stores at Stowe Mountain
Stowe Retail
For all its natural wonders and all the emphasis on the outdoors experience, there's no shortage of retail therapy at and around Stowe. Whether you're strolling the eclectic mix of retailers on Main Street or the ski shops and boutiques that dot the Mountain Road—or you're browsing the latest ski equipment and mountain styles around the Spruce Peak Village—you'll find Stowe meets every need and satisfies even the most discerning urges. Wherever you do your shopping, you're sure to find something special—so everyone can bring a little Stowe home.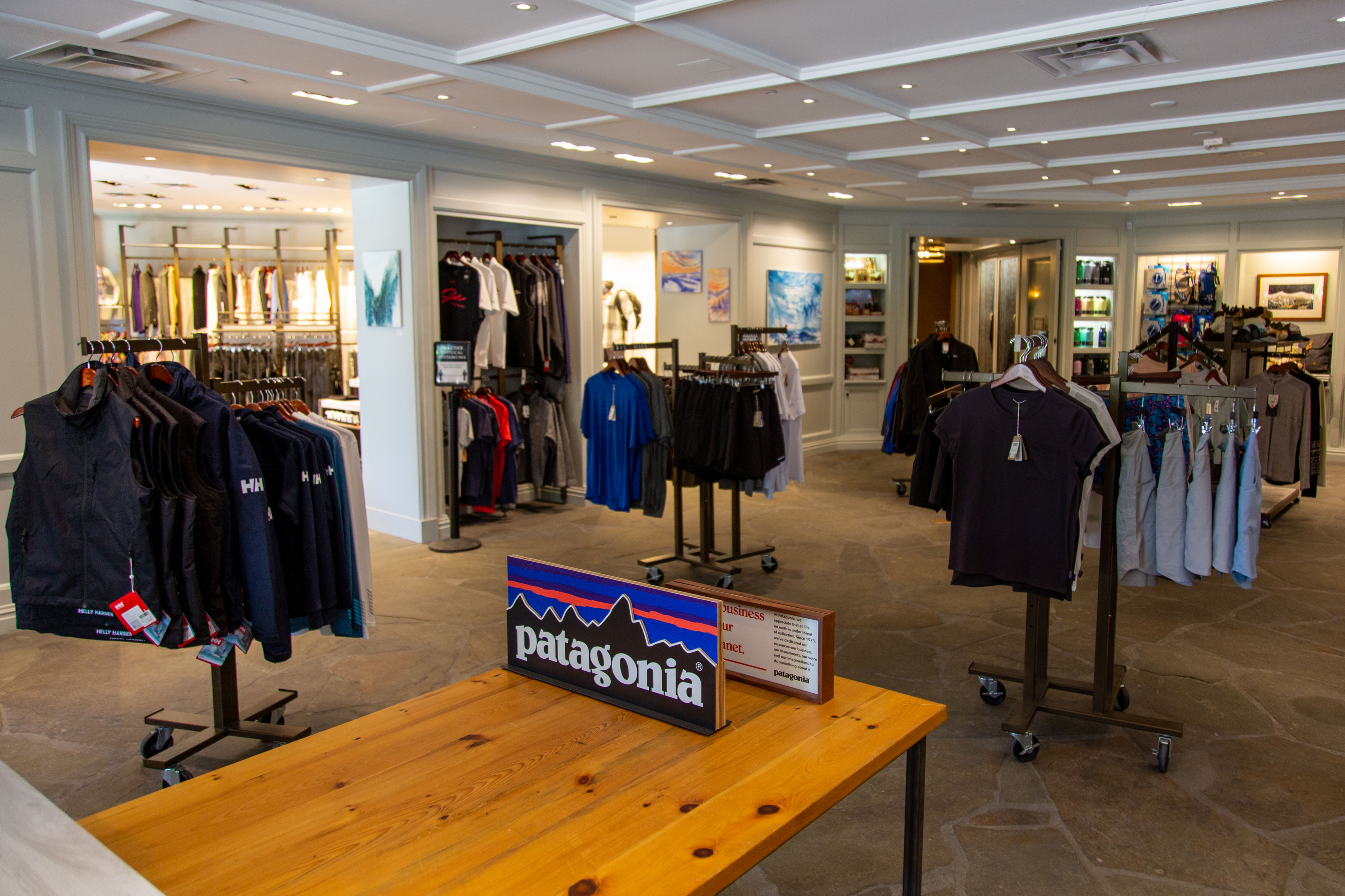 TrueNorth Retail & Rental
Located inside the Lodge at Spruce Peak, TrueNorth has everything you need for a day on the mountain or a night around town. From sportswear to swimwear to, TrueNorth is ready to outfit the entire family with gear from Arc'Teryx, Patagonia, Rossignol, Vuori, and more.
Summer Hours: Open Daily from 9:00am - 5:00pm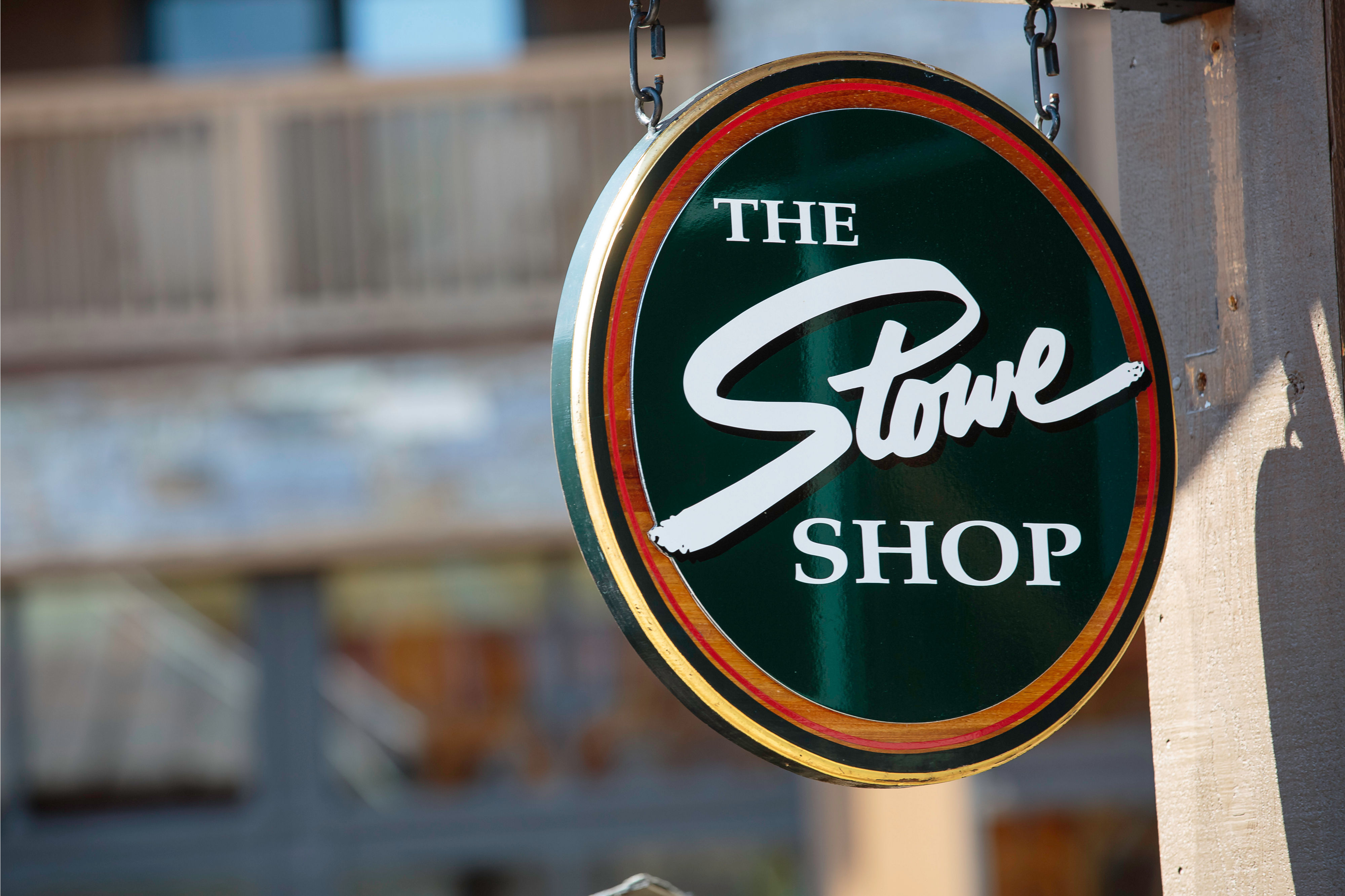 The Stowe Shop
Located in the Spruce Peak Village, this shop features all Stowe Mountain Resort branded logo wear and logo items.
Open Daily from 9:00 AM - 5:00 PM.
Phone Number: 802.760.4684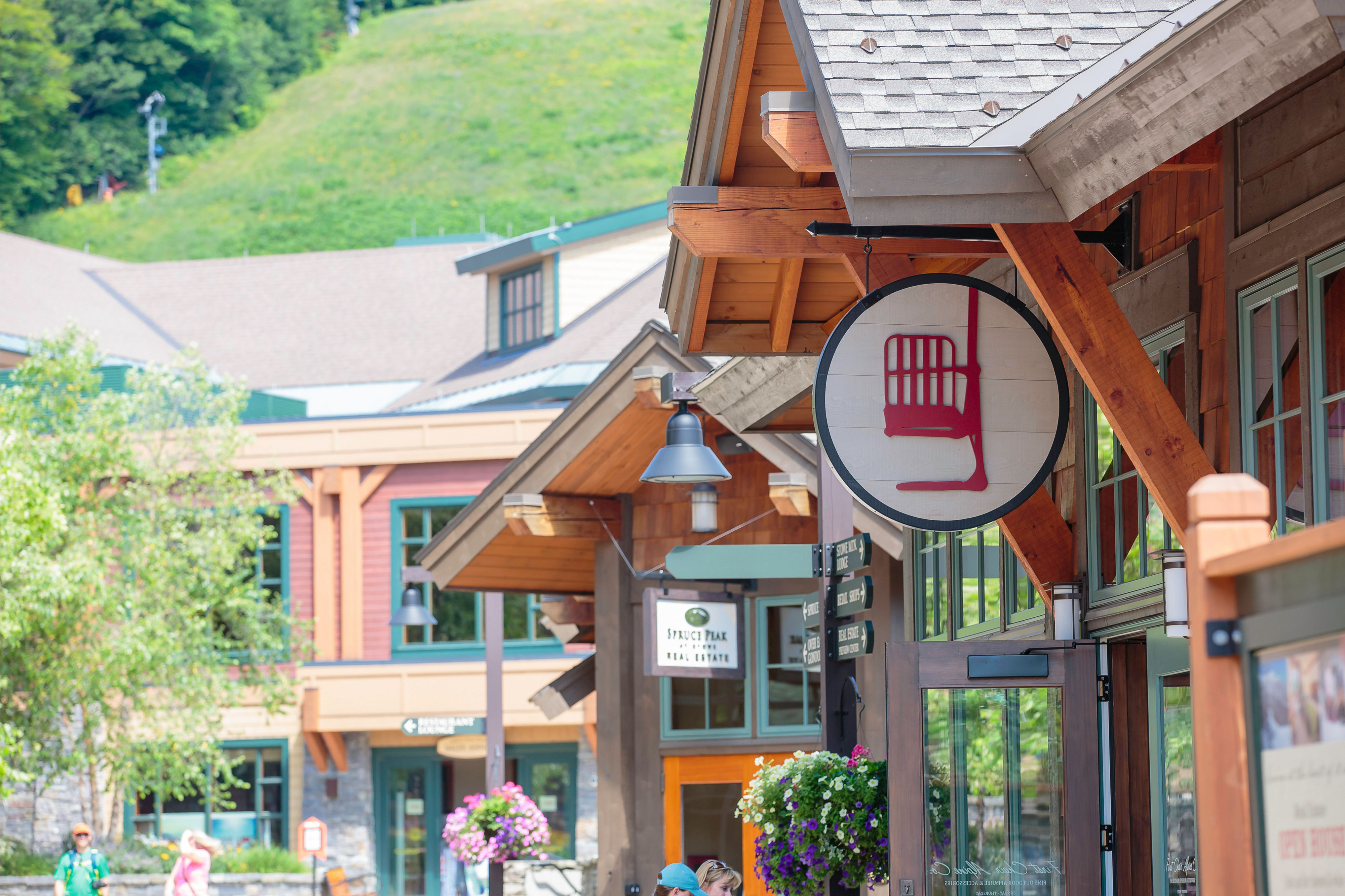 First Chair Alpine Co.
A unique specialty shop located in the Spruce Peak Village, First Chair Alpine Co. offers an elevated selection of alpine fashion and mountain apparel. The latest styles from Bogner, Goldbergh, Norrona, and Kari Traa will have you looking your best, wherever the journey may take you.
Summer Hours: Open 10:00AM - 4:30PM Friday through Monday
Phone number: 802-760-4695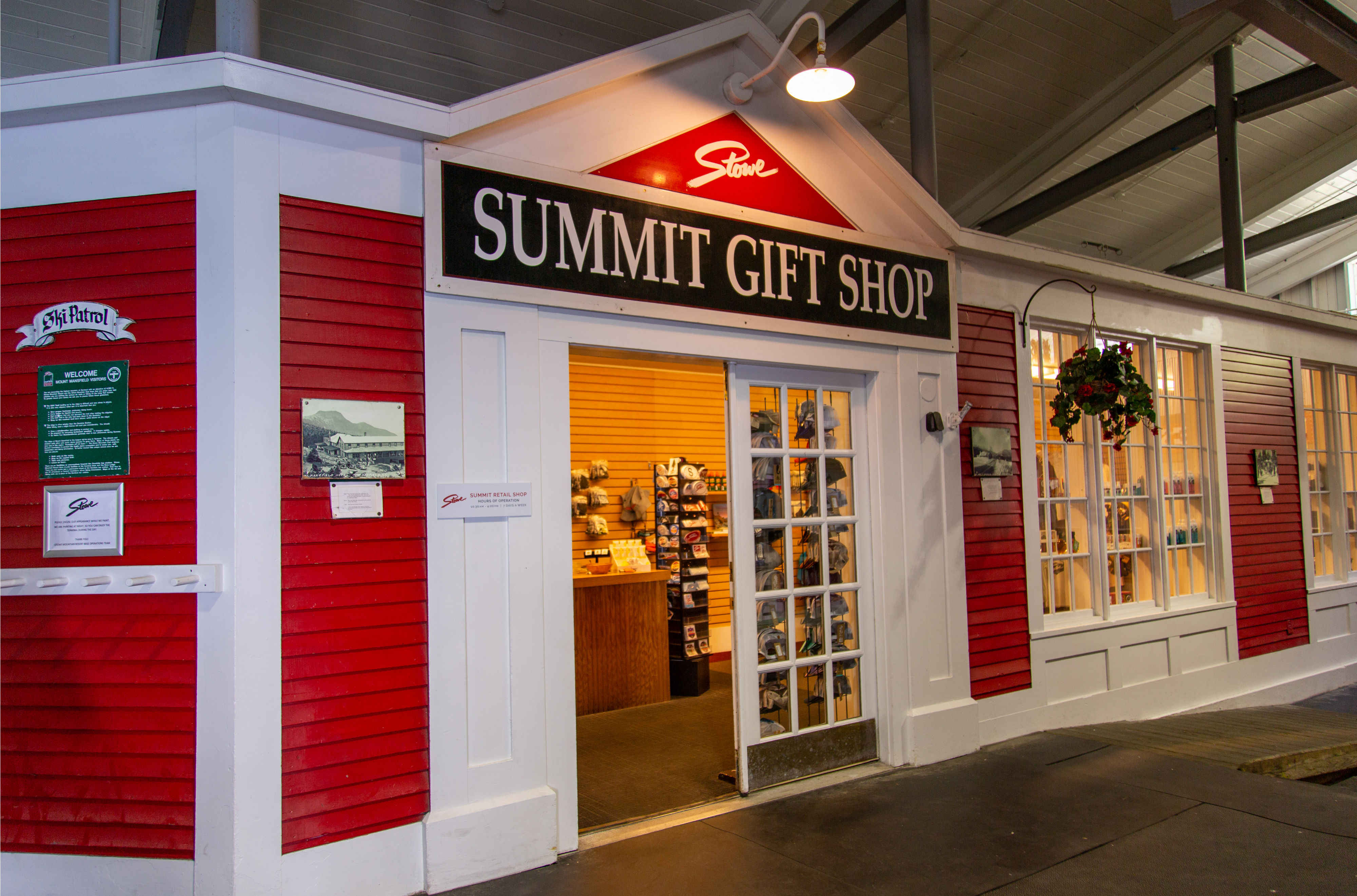 Summit Retail Shop
Open Daily from 10:00 AM- 4:00 PM when Mansfield Gondola is operational.
Phone Number: 802.253.3582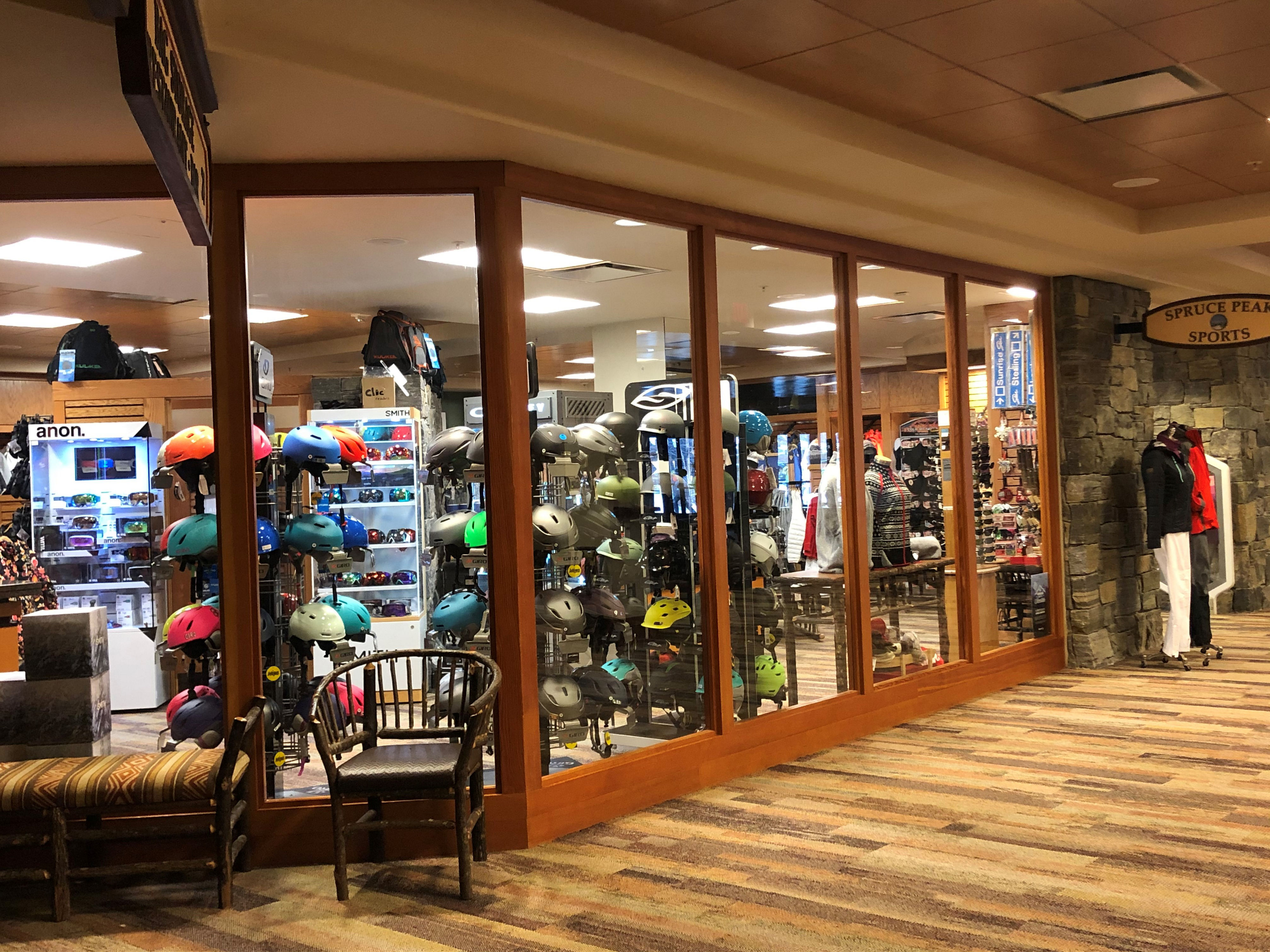 Spruce Peak Sports
Located directly outside Spruce Camp in the summer & fall months, Spruce Peak Sports is the place to outfit the entire family. Shop winter sales on gear, clothing, and equipment from brands like Spider, Helly Hansen, Obermeyer, Smith, Giro, Oakley, and more.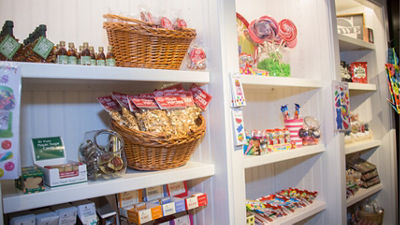 Spruce Peak Toy & Candy Company.
Something for the kid in all of us. From gourmet candy and unique plush toys, to kid friendly crafts and unique gifts, the fun never stops at this Spruce Peak shop.
Phone Number: 802.760.4600