Updated Parking Plan for Winter 2022-23
For the 2022/23 winter season, Stowe Mountain Resort will move to a new parking system with elements of paid parking, free parking, and carpooling and transit incentives. All parking will be managed through Interstate Parking via the website parkstowe.com. This site is the definitive source for all information and resources related to resort parking for the Winter 2022-23 season including parking basics, Tap N Ski, the violations process and a contact function for direct customer support.

Please visit ParkStowe.com for more details.
Parking will be free in all Mansfield lots Monday through Thursday during non-holiday periods, and after 2 p.m. every day.
Free parking will also be offered at all times in all lots to cars arriving with four or more guests.
Paid parking at Mansfield will be implemented Friday through Sunday and on holidays at all lots, with the exception of the Cross Country Center and Toll House area lots which will remain free seven days a week.
Parking will be free for all cars with four or more occupants.
Paid parking will be $30 per space, per day. This fee will be paid through a smartphone app with advanced payment and license plate verification, or through on-site kiosks for those without smartphones.
There will be no in-person, on-lot transactions or gates/checkpoints that slow down guest arrival. This system will help ensure faster, more efficient parking, especially at our busiest times.
A limited number of parking season passes will be available for purchase online for $450 starting on Tuesday, Oct. 11 at 6 pm at parkstowe.com/seasonparkingpass. Parking passes are available online only on a first-come, first-served basis until all available passes have been sold. The season parking pass satisfies the payment portion of the process but resort parking is available on a first-come, first served basis. This pass does not guarantee a spot at any time. An announcement will be posted on that site once passes are sold out.
Revenue from the implementation of paid parking will be reinvested in resort infrastructure including transit and parking management, along with increased contribution to Green Mountain Transit to enhance public transit services.
Parking Details , opens in a new window
Where to Park in Summer & Fall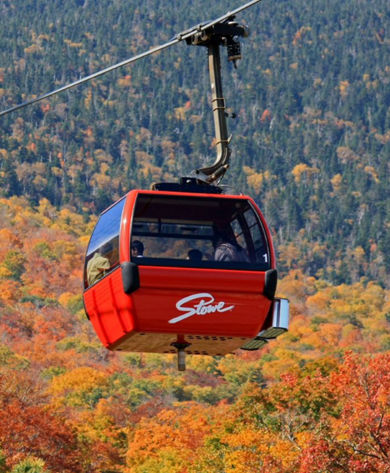 Park at the Mount Mansfield Lots for access to the Gondola SkyRide as well as Adventure Center Check-in for Stowe Rocks via the Over Easy Gondola to Spruce Peak.
Address: 7231 Mountain Rd, Stowe, VT 05672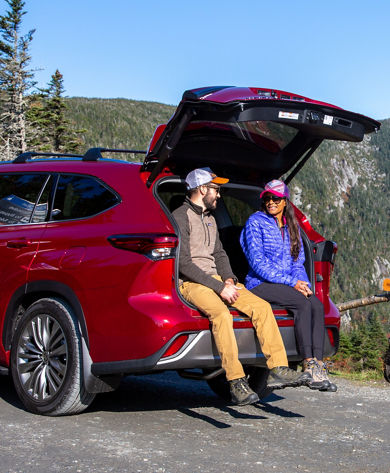 Our historic Auto Toll Road starts at the Toll House Area and has three parking lots with limited space: Lot A at summit, Lot B 1/4 mile from summit, and Lot C 1/2 mile from summit.
Amenities note: restrooms only
Address: 5781 Mountain Rd. Stowe, VT 05672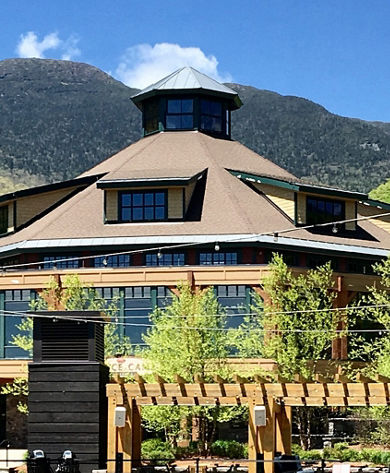 Limited paid parking is available at Spruce Peak Village. Tip: Park at the free parking lots at Mount Mansfield and take our complimentary Over Easy Gondola to Spruce Peak.
Address: 7416 Mountain Rd, Stowe, VT 05672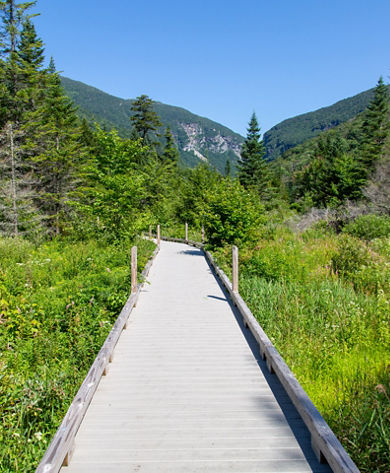 A limited amount of parking is available at this Green Mountain Club location, just past the main entrance to Stowe Mountain Resort. This historic building is a great gateway to learn about Smuggler's Notch.
Note: Typically staffed on summer and fall weekends
Address: Mountain Rd, Stowe, VT 05672
How to Get Here
It's not hard to find Stowe. Head for the town of the same name, and the trip is easy and enjoyable from just about anywhere!
From Vermonts Largest Airport

From Interstate 89

From the Train Station
Real-time operations alerts.