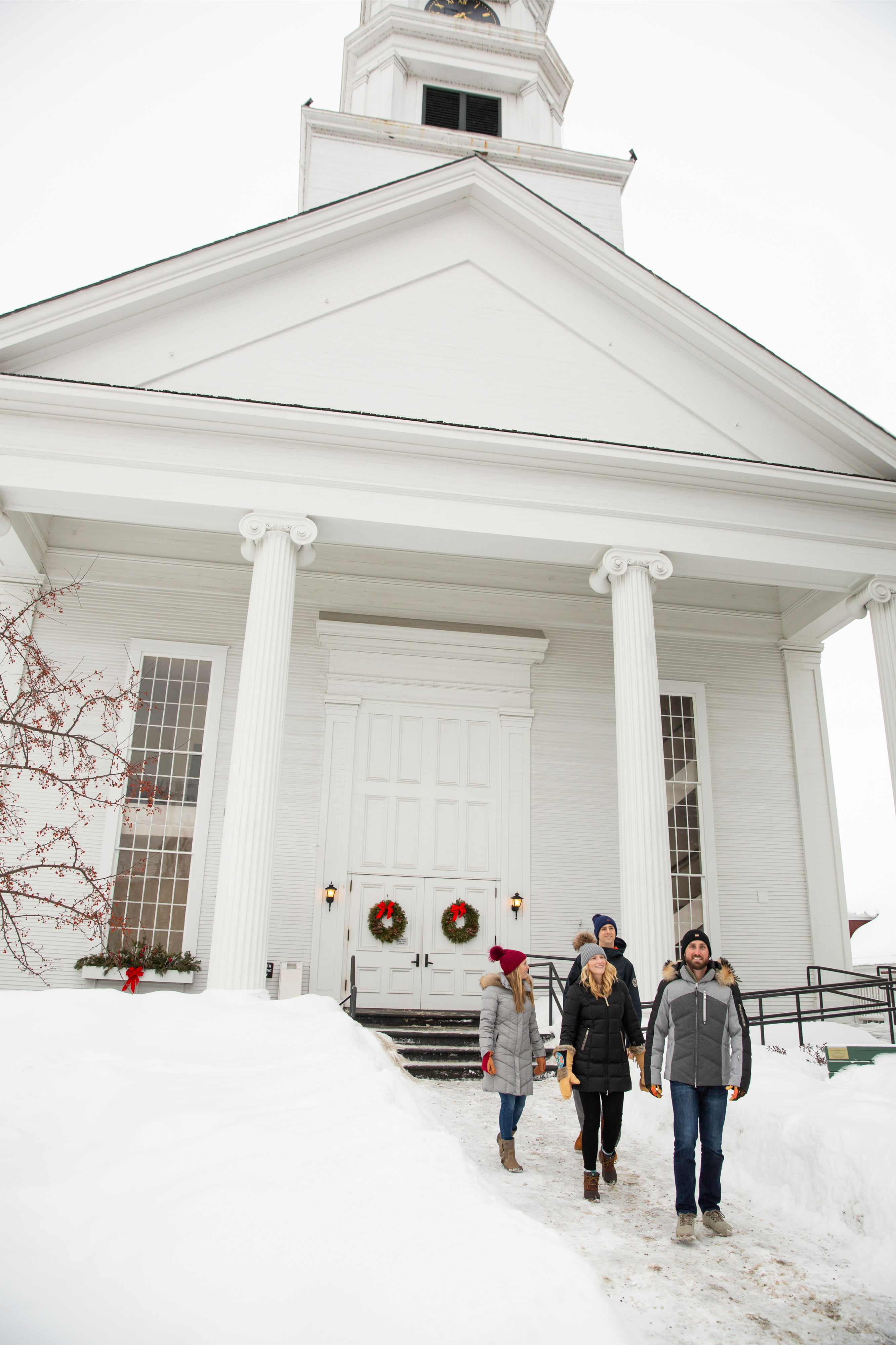 Going to a museum may not be top of mind when you plan a vacation at Vermont's ski mountains. But you'd be making a mistake if you miss a chance to see some of the first photographs ever taken of snowflakes (Snowflake Bentley's collection at the Fairbanks Museum) or to browse artifacts and learn more about the ski history at the Vermont Ski and Snowboard Museum. Here are five Vermont museums close to Stowe that are worth a visit this winter. Before you go, check the websites for hours as they vary with the season and several of these are closed on some weekdays.


Vermont Ski & Snowboard Museum, Stowe
Vermont was where the first ski area in the U.S. started, and the
Vermont Ski & Snowboard Museum in Stowe
is a place every skier and rider should make a pilgrimage to. Founded near Rutland in 1980 by Roy Newton, the same person who founded the publication that is now
VT Ski + Ride Magazine
, the museum later moved to Stowe to the historic Perkins Building at the junction of Routes 100 and 108.
This Vermont museum is a place where you can discover something new each time you visit: antique gondola cars, vintage skis, race bibs, ski patrol jackets — all tell stories of the
history of skiing in Vermont
. The museum has nearly 8,000 items, including 275 pairs of ski boots, 400 pairs of skis, 100 pairs of poles, 55 pairs of climbing skins and dozens of bindings. It also has old ski magazines and post cards as well as some vintage items and replica memorabilia that are for sale in its small gift shop. The most recent exhibit, "The Art of the Graphic," tells the fascinating stories of how artists collaborated with skiers and riders to create some of the most iconic graphics seen on production skis and snowboards. Videos, which stream regularly, also tell the story of Vermont's ski heritage.
While it's worth it to visit the museum for both its exhibits and its gift shop, which features a variety of vintage and replica items, one of its most popular programs is the virtual Red Bench speaker series; these are Zoom talks with experts on a variety of topics, such as
backcountry skiing
with David Goodman, author of the seminal book, "Best Backcountry Skiing in the Northeast."
The Current: A Center for Contemporary Art, Stowe
More than just a museum of contemporary art,
The Current
acts as Stowe's hub for all things related to the arts. Located in an historic building in the heart of the village, The Current's gallery and exhibition space is open five days a week and admission is free. Exhibits rotate and often include related lectures. For instance, the spring 2022 featured artist was photographer Catherine Opie, known for her large-scale photographs of natural landscapes and the political commentary they imply. A related talk after featured leaders in a variety of environmental fields discussing her work and how it evokes the challenges presented by climate change. Opie's works have been shown in solo shows at museums such as the Institute for Contemporary Art in Boston, the Los Angeles County Museum of Art and the Guggenheim Museum. The Current also offers weekly art classes that range from the popular Wheel & Wine pottery course and flower arranging to portrait painting and print making. For creative gifts, stop by the museum's shop. You can also refuel at the coffee bar, browse the art library and make use of the WiFi stations.
The Madsonian Museum, Waitsfield
This may well be the quirkiest Vermont museum you ever visit. Renowned architect David Sellers created the
Madsonian Museum of Industrial Design
to house collections of everyday objects that showcase brilliant design from such well-known names as Frank Lloyd Wright, Frank Gehry, Ludwig Mies Van der Rohe, Aalvar Alto, Raymond Loewy, Norman Bel Geddes, Eero Saarinen and Marcel Breuer. Housed in a small Victorian house on Bridge Street in downtown Waitsfield, the Madsonian displays everything from cars, bikes and motorcycles to toys, canoes, golf gear, radios, toasters and typewriters. A current exhibit focuses on the history of sleds and features drawings for Sherman Poppen's original Snurfer, a precursor to the snowboard, as well as the Snurfer, jack jumpers, Flexible Flyers and the story behind Sellers' own innovative sled design, the Mad River Rocket.
Fairbanks Museum & Planetarium, St. Johnsbury
The
Fairbanks Museum & Planetarium
is to Vermont what the Museum of Natural History is to New York City. It's worth the hour-long drive to St. Johnsbury to visit. Founded in 1889, the Fairbanks is the only planetarium in Vermont that's open to the public. The planetarium's presenters give daily tours of the planets, moons and asteroids, and if you sign up for the Night Owl Club you can listen in on astronomy talks on current events in the cosmos. This Vermont museum also has a collection of 30,000 objects, including natural science specimens that appear in full-habitat dioramas created in the late 19th century by the local taxidermist, William Everard Balch. One thing that skiers shouldn't miss there are the Snowflake Bentley prints. Bentley, a farmer who lived on the western side of Mount Mansfield, is credited with taking the first photographs of snowflakes, which showed that indeed, no two are ever the same. Many of his original photos hang in the museum along with the story of how he came to make the images.
ECHO, Leahy Center for Lake Champlain, Burlington
If you and the kids are looking for something to do indoors for an afternoon, there are plenty of
family activities in Stowe
. But if you're willing to drive, head into Burlington to
ECHO, The Leahy Center for Lake Champlain
, about an hour's drive from Stowe. Lake Champlain may be frozen solid when you visit — and some years it freezes hard enough that cars can drive on it. But inside, exhibits tell the history of the lake and its flora and fauna. Part aquarium (on the second floor are exhibits featuring some of the lake's inhabitants) and part science museum, ECHO is full of interactive exhibits and fun facts. The interactive "Awesome Forces" exhibit demonstrates such things as how tornadoes form, streams flow and ice freezes. A recent special exhibit was devoted to the legends of giants, dragons and unicorns. The museum also has a theater that shows nature films from National Geographic and others in 3D.
Produced in partnership with Vermont Ski + Ride Magazine.